Advice
Our advisory services are open to all people who have questions about queer life – no matter their sexual orientation or gender identity. Gay, lesbian, bisexual, asexual, aromantic, transgender, non-binary or intersex? We're here for everyone!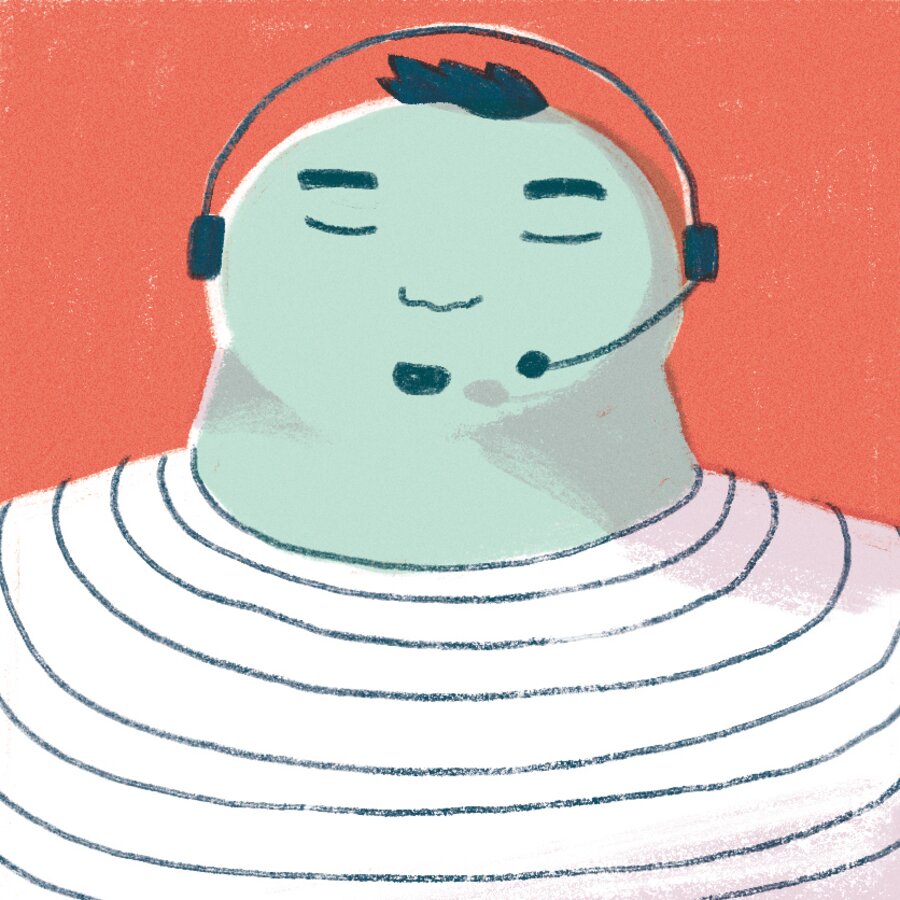 We're here for you!
"I would like to meet other lesbian women in my area. What options do I have?"
"I have a wife and children, now I've fallen in love with another man. How do I tell my family?"
"My child has just come out. What does this mean for their future and what can I do to support them in the best way?"
Every week, the advisers at our LGBTIQ Helpline deal with these kind of questions. They take the time to listen and give answers to every question or refer to the right services.
It is no secret that our society still considers heterosexuality and traditional gender roles the norm, which makes many LGBTIQ people feel ostracised and experience discrimination. For this exact reason, our LGBTIQ Helpline is there for those who want to open up their heart, need advice on their queer challenges or who have specific questions about being LGBTIQ. Our advisers may not have an answer to everything, but they always listen, empathise and support those seeking advice.
Did you experience or witness violence or discrimination?
Report the incident to us, so that we can include it in our statistics. Our advisers are there for you if you need support.
Other contact points
It may be that we don't have the answers to your questions. Fortunately, there are many other contact points that can help you! Here is a useful list of organisations that you can turn to.
Testing and advice centre
If you've had an HIV risk-related incident or if you have questions about HIV or other sexually transmitted diseases, you can contact your local testing and advice centre. All centres are specifically sensitised to LGBTIQ people and their concerns.
Legal advice for people with HIV/AIDS
The advisory team at Swiss AIDS Federation informs, refers, and answers legal questions directly related to HIV/AIDS.
Tel. 143 – Die Dargebotene Hand is there around the clock for people who need a helping and supportive conversation. Tel. 143 is an emergency number not only meant for those experiencing major crises.
147 supports young people with small or big worries, problems, or questions. You can reach them at any time by calling 147.
The Transgender Network Switzerland (TGNS) is an organisation by and for trans people. The services at Checkpoint Zurich, Checkpoint Bern and Checkpoint Vaud are the personal contact points for all questions and information about the topics of trans and gender identity.
InterAction is a Swiss association for intersex people. On Sundays and Tuesdays, they offer advice by telephone for people affected as well as parents.
Asyl
When can you receive asylum in Switzerland as a homosexual, bisexual, transgender, non-binary or intersex person? We explain the most important aspects.
Queeramnesty
Queeramnesty has supported and accompanied LGBTIQ asylum seekers in Switzerland for years. Volunteers provide advice in face-to-face conversations, by e-mail or phone, help putting people into contact with services and assist with contacting authorities. Queeramnesty also offers a social network of other queer asylum seekers.
Legal advice
Were you discriminated against because of your sexual orientation, gender identity or sexual health? Various LGBTIQ organisations offer legal advice, which will assist you with any questions about your rights as a LGBTIQ person. The advisory team at Swiss AIDS Federation informs, refers, and answers legal questions directly related to HIV/AIDS.